Brenda Hubers, MSW/LICSW, EMDR
I'm Brenda Hubers, Licensed Independent Clinical Social Worker. Welcome to our website! We care about people and are excited to come along side of you and your loved ones to help improve your quality of life. I specialize in working with people who struggle with Posttraumatic Stress Disorder (PTSD) anxiety and depression. I enjoy helping individuals, couples, families.
I draw from a variety of therapeutic theory and techniques as well as use your spiritual gifts. I offer warm, compassionate, trustworthy, and respectful clinical mental health services in a confidential, relaxed environment. I feel it is a privilege and honor to share in your inner struggles and help you achieve hope, health and healing.
I have been helping people for 35 plus years. I'm a wife, mother and grandmother with many life experiences. I am non judgmental and it is my hope you will know my therapy office as a safe place to talk about your deepest thoughts and feelings.
Sometimes medicine is a valuable tool but often it is not. I have a good working relationship with medical providers in the area should medical help be needed.
I am certified and specialize in Eye Movement Desensitization and Reprocessing (EMDR). EMDR is an effective approach to treat PTSD, Anxiety and Phobia.
Memberships
NASW/National Association of Social Work
AACC/Academy Associates of Christian Counselors
EMDRIA/EMDR International Associatio
---
Success in therapy is based on the ability to find trust and comfort in the therapeutic relationship. Trust and comfort have the power to provide healing, growth and guidance in the journey of therapy. My philosophy to therapy seeks to restore balance to my client's life through finding peace with one's thoughts, emotions, and behaviors. My ultimate hope for my clients is for them to discover authentic and true healing for the entire well-being.

It takes incredibly brave individuals and families to seek an alternative perspective when life becomes distressing and overwhelming. Sometimes we just need someone to hold space for us.

Sometimes we need someone to be real with us.  Sometimes we need to understand and trust the process of recovery and healing.  Sometimes we need to gain knowledge about biological and psychological processes.  Sometimes we just get completely lost along the path and we need to find our feet again.

I am humbled by the opportunity to touch my client's lives and be a catalyst on their journey as well as become a part of their story. I believe we all have a story to share and a story we are writing with our lives.  My diverse training background allows me to integrate various therapeutic strategies into the counseling process based on the needs of the client.   The art of
psychotherapy involves being flexible and creative enough to use a practical method rather than "one size fits all"; approach.

Areas of Specialty/Interest:
- Relationship & Family Issues
- Grief and Ambiguous Loss Issues
- Parenting Skills and Parent-Child Relationship Difficulties
- Blending & Divorcing Families
- Marital & Relationship Conflict
- Child and Adolescent Behavior/Development    
- Trauma & Anxiety-related Disorders
- Communication Difficulties
- Eating Disorders                                                               
- Emotion Management                                 
- Life Transitions               
- Attachment Related Issues
- Adoption & Foster Care
- Stress Management
- Identity Struggles
- Schizophrenia
- Borderline Personality Disorder
Membership
AAMFT
---
Since graduating from Drexel University's program of Marriage and Family therapy in 1985, Becky Coulter has spent 30 years in delivering family, group and individual therapy and managing treatment programs. She has worked as a therapist and director in residential and outpatient treatment for women with eating disorders, prenatal family support services, mental health and addiction treatment for pregnant and parenting women, and adolescent residential mental health treatment.
Working with individuals and families under high degree of emotional and social stress, she feels privileged to have gained a wide exposure to problems of adoptive families, children in out of home placement, trauma, identity issues, grief and loss, major mental illness and less acute but chronic and troubling behavioral responses to problems. While people who come to therapy need aid in reducing the effect of their symptoms on their daily life, they also come as a member of a family and community. These connections remain the strongest resource for resilience. It is my aim to respect and honor the family's role in helping people to maintain and heal.
In addition to individual and family therapy, Becky has access to the aid of her registered therapy dog if the client is interested in having him present. Rex He serves as a stress reliever and a friendly, willing listener.
---
I am a graduate of the Marriage and Family Therapy Program at St. Cloud State University. Prior to embarking on this journey, I spent 10+ years in human resources working with managers and employees in resolving workplace issues. I transitioned into this field because I wanted to have an opportunity to improve my community, which I believe can be achieved by strengthening families and individuals.
I have experience working with adults and teenagers. I am particularly interested in working with adolescents, couples, and families addressing various life transition challenges. I approach therapy as an opportunity to explore your own personal story, recognizing that you are the expert on your life. I tend to focus on strengths, and seek opportunities to explore patterns, as well as the broader context of your story.
I feel blessed to have the opportunity to assist others in navigating through life challenges, and I look forward to the opportunity to work with you!
Memberships
American Association for Marriage and Family Therapy
Minnesota Association for Marriage and Family Therapy
---
Master of Arts, Licensed Associate Marriage and Family Therapist

Kayla earned her Bachelors of Arts from the College of St. Benedict's, her Master's degree from St. Mary's University in Marriage and Family Therapy, and is a Licensed Associate Marriage and Family Therapist.

Her therapeutic approach is collaborative, cognitive, and systemic, present focused in nature, and is based on establishing a genuine, trusting relationship with clients. Kayla believes the best approach is to be respectful, genuine, compassionate, respectful, and inquisitive as clients navigate through the many difficulties that may arise in life. This enables her clients to express their thoughts and feelings without fear of judgment and leads to greater insight and positive life changes.

Kayla specializes in trauma therapy and is trained in Trauma-Focused Cognitive Behavioral Therapy which is empirically proven to be successful with children. She works with people of all ages, family types, as well as couples. Kayla's professional background includes two years as a unit and in home therapist for a residential treatment center for children and adolescents. Kayla is a Member of the Minnesota Association for Marriage and Family Therapy (MAMFT) and the American Association of Marriage and Family Therapy (AAMFT).
---
Jeanette has a Master's in Marriage and Family Therapy from Capella University. She also has a Bachelor's degree in Applied Psychology from St. Cloud State University and a MBA Certificate in Aging from Boston University for Geriatric Social Work. Jeanette has assisted clients of all ages with overcoming challenges related to all areas of life and has experience working with individuals, families and groups.
Jeanette has worked in mental health for 15+ years as a; mental health practitioner, senior outreach specialist, vocational counselor working with work related challenges, primary counselor with at risk youth and children's advocate in domestic violence. She specializes in anxiety, depression, autism spectrum, adoption/foster care issues, grief/loss, trauma, PTSD/stress, ADHD, parenting issues and relationship/family issues.

Jeanette focuses on a person's present and future goals, while offering encouragement to develop realistic solutions to challenges. She offers a form of creative therapy geared towards life events at the child's pace through play, art and language. The creative process allows clients to explore emotions, conflicts, social skills, self-awareness and self-esteem. Jeanette is especially interested in working with children 1-17, families, adults and seniors.
---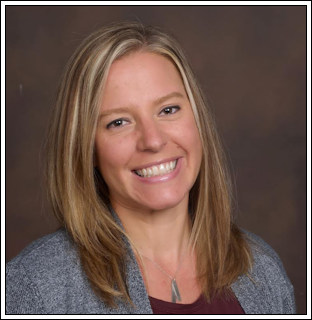 Kristy has earned a Bachelor's degree in Psychology from the University of Minnesota – Twin Cities (2006). She also has a Master's degree in Counseling & Psychological Services from St. Mary's University (2013).  Kristy has a longstanding interest in relationships and motivation/behavior and a strong desire to help others through understanding and empowerment.
Kristy has worked in the mental and behavioral health field for 5+ years, specializing in eating disorders and helping adult clients work through various life challenges and underlying issues (depression, self-esteem, abuse, life adjustments, anxiety, stress, etc.). Kristy has worked primarily as a Licensed Professional Clinical Counselor and recently as a Program Coordinator, facilitating and coordinating care for individuals in an intensive day program. Kristy has experience in both individual and group therapy settings. Kristy has facilitated groups related to: self-esteem, body-image, health/wellness/weight loss, intuitive eating, etc. Before becoming a licensed therapist, Kristy served in multiple roles at a marketing company (program management, supervision, account executive, etc.) for 12+ years. Kristy has a strong passion for working with others and helping others achieve personal goals and improve overall life satisfaction.
Kristy prioritizes getting to know a unique individual and offers needed support to overcome challenges and find peace, resolution, and growth that can result from facing challenging life issues. Kristy is especially interested in working with adults with concerns related to self-esteem, relationship with food, perfectionism, body-image, relationship issues, life transitions, stress management, anxiety, communication/assertiveness, etc. Kristy is optimistic and believes that all individuals can develop the skills and strength to manage and/or overcome mental health or life challenges. Kristy believes that everyone needs support in life from time to time and that seeking help or treatment is a sign of strength, courage, and self-care.